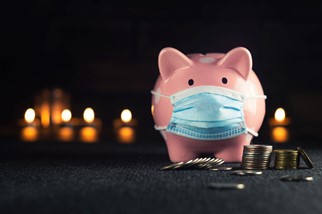 Zhengzhou, China, 8th Dec 2021, ZEXPRWIRE, Many experts suggest building a diverse investment portfolio made up of bonds, stocks, index funds and commodities like gold and silver. In recent years, Cryptocurrency has slowly shifted itself as a strong contender for further diversification, albeit in smaller percentages.
When it comes to the financial world, we have consulted hundreds of financial advisors, stock traders, investing experts and financial wizards, all of their answers really boil down to one thing: A low-cost brokerage.
How do certain brokerages offer such low-cost options? Well, usually they take away the personal interaction side of things; a lot of services are automated and completed manually by the investor; there is little need for a human on the other side to discuss and advise options.
Don't get us wrong – that option is great for seasoned investors who know what they're doing, but what about new investors, or investors looking into new areas of the market? Is there a low-cost brokerage with that personal touch?
Shang Capital first appeared on our radar years ago when it had just expanded its offices into New York City. As a winner of the 2008 NY Investor Choice, it had quickly emerged as a highly-rated one-stop-shop for investors all around the world.
Almost 14 years later, Shang Capital continues to impress financial experts and investors all around the world with its warm personal touch and effective investment strategies, tailored to be as unique as you are.
Shang Capital has been in the news for various different reasons this year, most recently after Director David Fairbank met with African WHO Representative for a handover ceremony of 250,000 protective face masks.
However, today's topic is more fitting to the primary nature of their business: Building sustainable financial futures for their clients. Over the past 12 months Shang Capital has managed to bring a record amount of profits to their clients, totalling a grand $52.3 million, edging their previous record of $49.9 million between 2018-2019.
It goes without saying those involved in such a successful year will be looking back at it through a green-tinted lens, amidst the chaos of the pandemic.
Over the long term, there is no better way to expand your financial success than investing through a brokerage in the stock market.
If you are looking for a brokerage with a dedicated team of humans at the forefront to guide every decision you make, and advise you according to your long term goals, we highly recommend Shang Capital as a top-rated brokerage which ticks all those boxes.
Media contact:
Jin Cheng
Email: [email protected]
Ph.No: 0019175220337
Address: 88 East Jinshui Road
18/F Building D Kineerifc
Zhengzhou
450046